Shangri-La has opened the sales gallery for the
224 units which make up The Moon Residence in Kunming, China.
Located within the Shangri-La integrated
development, The Moon Residence is centrally located in the
Kunming Central Business District, with a total land area of
15,446 square metres and a gross floor area of 86,344 square
metres.
The development is comprised of two towers, inspired by
the local heritage of Yuanyang terrace field in Yunnan Province and the façade features a cascading glass curtain wall.
All of the units in the 21-floor high-rise will
range in size from 64 to 351 square metres and will be delivered as fully
furnished apartments once construction is complete.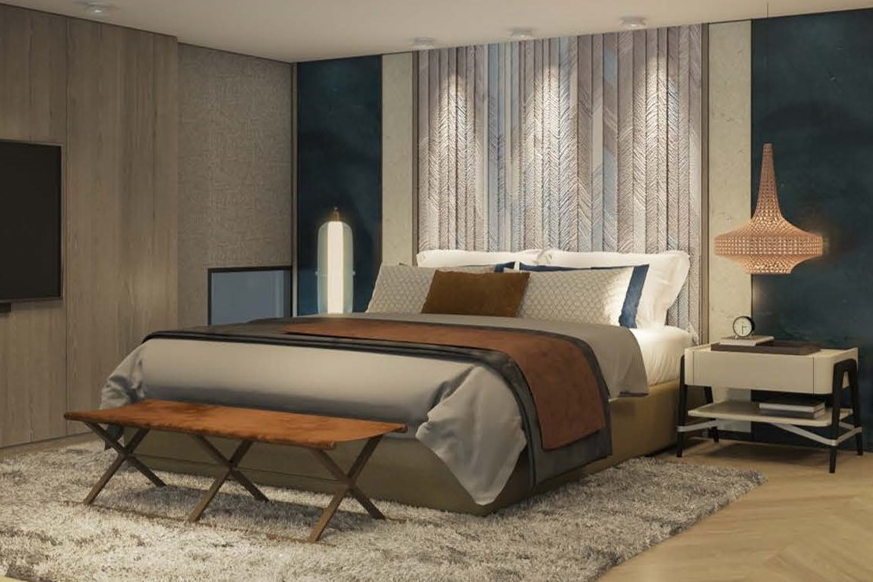 The second tower is slated for development as Shangri-La
hotel.
Surrounded
by four parks and adjacent to the metro station, The Moon
Residence is within close proximity to high-end commercial
districts and plenty of community amenities, including prime
medical and educational facilities.
Residents will
also be able to enjoy all-day services including housekeeping,
security, business concierge, leasing management and more. In
addition, residents will be entitled to enjoy the membership
benefits and privileges of Golden Circle, the loyalty program of
Shangri-La.
The Moon Residence
in Kunming is Shangri-La's latest residential property
for sale and comes after the success of The Residences at One
Galle Face in Colombo, the Yavis Residence in Dalian and the
Lakeview Yangzhou.
See also:

How's Business in Myanmar? Interview with Torsten Edens, SVP of
Memories Group and


Airports, Air Travel and COVID19 – Exclusive Interview with
SITA's President of Asia Pacific, Sumesh Patel.
See latest

Travel News,
Video
Interviews,
Podcasts
and other
news regarding:

COVID19,

Shangri-La,

Kunming.